Happy to welcome you all sports readers. Today's topic is about the first sport included in the first edition of Olympic Games during 1896 in the men's section whereas the women in 2000 are weightlifting.
Weightlifting had a rich birthright over centuries but densely populated countries like India have not lived up to it.
The importance of weightlifting earned one of the well-known games to make a spot in the first Olympics in 1896 in Athens.
Nevertheless, the first World Championships were held on 28th March 1891 in London. It included 9 countries with 7 athletes representing them.
At the end of the 19th century, the game started to get popularized. In 1935, the Indian Weightlifting Federation had established. Also, the first president of Indian Weightlifting is Shri Bijoy Chand Mahatab and Shri N.N. Bose the first honorary Secretary.
Furthermore, in the same year, it got affiliated with the Indian Olympic Association and International Weightlifting Federation.
The Indian weightlifting team took part in the Berlin Olympics for the first time in 1936.In 1951 Asian Games at Delhi.In 1966 Commonwealth Games took place at Kingston.
In the starting, there are only five Bodyweight category
60 Kg Featherweight
67.5 kg LightWeight
75 Kg Middleweight
82.5 kg LightHeavyWeight
90 Kg Heavyweight
The Basis of Weightlifting is the players wanted to lift heavy weights connected to the steel bars called barbells.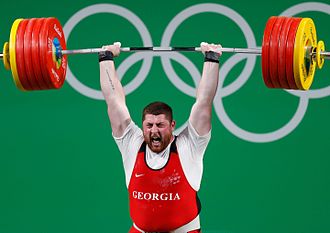 Moreover, it depends upon the power and technique of the individual to lift the bar. In 1989 for the first time, Indian women weightlifters took part in the World Championships in Manchester.
Whereas, Kunjarani Devi won three Silvers and Laila Polley with two bronze medals. In addition, Shyamala Shetty and Chhaya Adak won Silver medals individually in the Competition.
Saikhom Mirabai Chanu first woman to win a gold medal in the world championship. Apart from this winning a gold medal in the 2018 commonwealth games. In addition, the government honored her with Padma Shree, Khel Ratna, Rajiv Gandhi.
On the other hand in the third youth games, Jeremy Lalrinnunga became the first Indian to win a gold medal in 2018.
IssuesThe International Olympic Committee gave more power to remove the sport weightlifting and boxing from the Olympic program due to prolonged issues with leadership. Weightlifting is at risk of being cut from the Paris Olympics because of doping, governance issues, and financial corruption. Normal exercise and training can improve blood flow to the brain. However, High intense weight Lifting causes muscle and joint damage. Improper training or further work doing leads to spinal injury, heart artery tear resulting in death.