Karnataka Premier League(KPL) was inaugurated in 2009 with 7 teams and they are administered under the Karnataka state cricket association.
Selection Process
Players who played well in the state, district matches and players registered in KSCA will be getting a chance to play in KPL.
Bidding
Eight bidders were labeled to participate in the auction for the team on 14 August 2009, there were 22 sponsors with high capacity earned bids. KSCA earned 35cr at the end of the auction. Bengaluru urban was a high bidder team of rupees 7.2cr.
Broadcasting
The broadcast rights were taken by star sports and in OTT platform Disney+Hotstar because the views went up to 1.5cr on the ott platform. Read more about India's domestic tournament here.
Teams
Eight teams from various places in Karanataka are chosen to play KPL. But in seasons 3 and 6 only seven teams participate d.In 
Format
The teams will be playing T20 games in a round-robin format. only the top four teams will be moved onto the next round. 1 and 2 will be fighting for a place in the finals which is a qualifier. 3 and 4 for the eliminator. The loser of the qualifier and winner of the eliminator will be having a contest to get 2nd place in the final. The winner will be decided in the finals.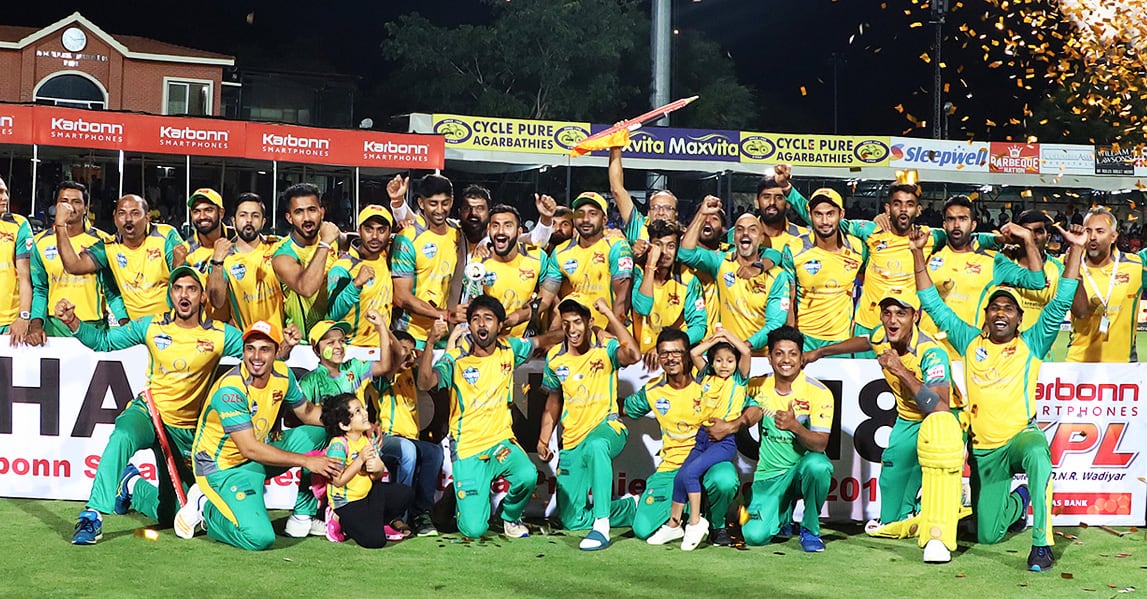 Point system
The winner of the match gets 2 points. Teams with the same points on the table their net run rate will be taken into account.
Tournament records
Bijapur Bulls with 2 title wins.
Individual records
B Chipli was the leading run of the tournament, 1430 runs.
K Gowtham holds the record of a high individual score in a match of 134 runs and leading wicket of the tournament taking 73 wickets and another record of best bowling figures 8/15.
Success
The fundamental basis of cricket is to "look and strike the ball". In a highly geeky city like Banglore, it's not enough to make an impact in the game. Then how a person can become a cricketer, he must know the technique and skills to improve himself.KPL helps the players to evolve their skills, techniques make them physically fit refine mental strength by having talks and clearing their incertitude with the coach and supporting staff in the field during nets and practice sessions. The thought process of the team and cricketers, hard work, dedication helps them to grow at a higher level.
Talents produced by KPL
Manish Pandey – India, SRH
K.gowtham – India-A, CSK
Pravin Dubey – DC
Aniruddha Joshi – DC
Jagadeesha suchith – SRH
Prasidh Krishna – KKR, India
Devdutt padikkal – RCB, India
Pagan Deshpande – RCB
Shreyas Gopal – RR
KC Cariappa – RR
Reference