National Highway of India
The national highway consists of roads that are meant for long-distance travel and it is said to be owned by the Ministry of Road Transport and Highways. It is constructed and managed by the NHAI ( National Highway Authority of India). Currently, this is the lengthiest highway i.e National Highway 44 which consists of a length of (3508 km ).
NHIDCL is responsible for building, upgrading, and maintaining most of the National Highways. It is further bounded by the "Ministry of Road Transport and Highways."
In India 
National Highways are at grade roads.
Expressways are controlled-access highways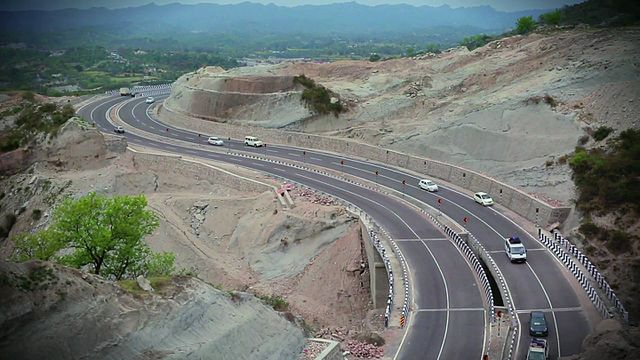 Unique Features
The longest HIGHWAY in India in Jammu and Kashmir is National Highway 44.
NH48 acts as a dual carriage connecting Delhi to Gurgaon.
Believe it or not, the National highway constituted 2.7 % of India's total road network. The majority of the present highways are said to be four-lane roads where it consists of 2 lanes in each direction.
History of the Indian National Highway System
The state investment in the building and maintenance of highways was mentioned under The National Highway Act 1988. The function stated the policy is to develop, maintain and manage.
In 1988 massive highway upgrades called the National Highways Development Project, In which four metropolitan cities such as ( Delhi, Mumbai, Chennai, and Kolkatta) which has led to a widening of four-lane highways, and some of the busier highway sectors are being converted to four or six-lane limited-access highways.
Infrastructures related to National highways started functioning on 18th July 2014. This resulted in the task of promoting regional connectivity in various parts of the country which share international boundaries.
The direction of National Highways are
North-south (even numbers).
The geographical regions are either represented with even numbers increasing from east to west starting from NH2 and odd numbers increasing from north to south starting from NH1.
The longest National Highway is Nh44 are
Srinagar in Jammu and Kashmir 
Kanyakumari in Tamil Nadu
The Shortest National Highway is NH766EE
Hettikeri to Belekeri port 
The Leh – Manali Highway connecting Leh Ladakh to Manali in Himachal Pradesh is the world's second highest altitude motorable highway.
Achievements during covid times
Union Minister Nitin Gadkari has said that the pace of highways constructions has touched a record of 37 km per day in the financial year 2020-2021.
The achievements were extremely good despite Covid time. He also stated that the construction of highways has gone up by 50 % from 91,287 km to 1,37,625 km. There were certain sanctions made where the amount was increased by 126 % in the financial year 2020 -2021.
There was an Annual Project award which was given during the financial year 2021 which increased by 85%.
The NHAI has also made a world record by laying down 12,500 cubic meters on a stretch of 2.54 km.
The highest quantity of concrete on a four-lane highway was laid in 24 hours by Patel Constructions.
To increase the speed of the work fully automatic concrete paver machines were being brought to work.
Last but not least a solid foundation has been put up wherein 17 lakh crore worth was already being laid.