The concept of the AMC Gremlin was introduced by the American Motors Corporation and (Vehicles Automotives Mexicans) which is another subsidiary of AMC. The production of the Gremlin was started after 1970 and Gremlin was available in two design variants of single door and two-door body. There was a total of 675K (Gremlin) launched by American Motors Corporation. Since its launch in 1970 every year it got upgraded with new features and more powerful engines till 1978. And It was an experimental car also many organizations ran many tests on this car.
Features of 1971 AMC Gremlin of US Market :
In 1971 Gremlin provided a Four-door car at the additional cost of 300 USD and 1899 USD for its base variant which is a two-door car or maybe a single door for some persons as per requirements. 
Its base variant had a 232 engine, which produces 135 horsepower.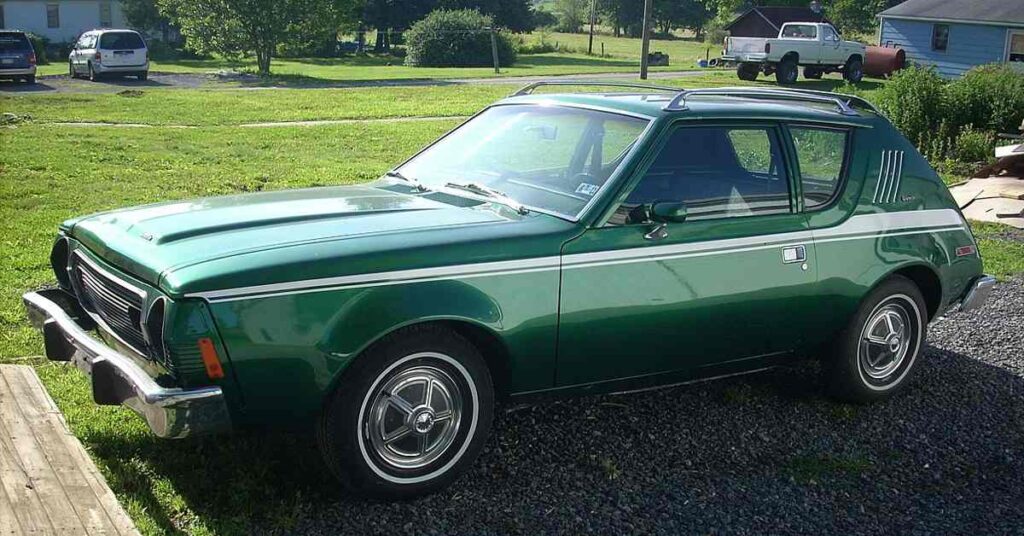 Features of 1974 AMC Gremlin of Mexico :
In Mexico Gremlin became ideal because it was launched late in Mexico, Gremlin covered up most of the missing features and provided its driver a smooth experience, and was similar to AMC Hornet Models.
The engine provided here was almost the same but with an increased horsepower of 145 at 4400 revolutions per minute It has our blade cooling fan and electric wipers steering column with anti-theft lock, Base steering wheel, Hazard Lights and side marker, AM Radio and cigarette holder and Lighter there were other factory options too for better transmission, power steering, and four-wheel brakes and power clutch with manual gear transmission of 3 gears extra.
Features of Gremlin in 1978 USA :
In 1978 Gremlin received several changes but its high cost of 3400 USD resulted in low customers. People with tight budgets were unable to afford this car. Now, in the ending years, it offers either a four or six-cylinder engine with a 4-speed manual transmission, wheel moldings, and vinyl bucket seats with other trim upgrades. The body and design of the Gremlin were not changed in 8 years which made it old, and its competitors were making more stylish and lightweight models of cars with more features at less cost as its sales become down during 1978 and stopped till 1980 approx.
This challenge in competitors and better cars than Gremlin results in stopping the production of Gremlin. 
Some tests examined on Gremlin before the '80s
Hydrogen Test: In 1972 the University of California ran tests and research on upgrading the AMC Gremlin to run on Hydrogen. They also won the Urban Vehicle Design Competition by modifying this car.
Electric Fuel Test :
In 1973 Electric Fuel Propulsion Company ran tests on some models of cars including the Gremlin also, and they succeeded by making a car with 20 Horsepower fuelled with 144-volt cobalt batteries. This whole was to stop pollution and to consume fewer fossil fuels.