Top 5 Highest Run Scorers In Women's Cricket Across All Formats – women's One Day International(ODI) cricket run-scorers worldwide up to 2022
Hello guys, thanks for viewing Criss Cross Tamizh's blog post. I am really happy to welcome you all the fantastic sports readers. Today we are bringing the topic of the most popular game in India, it's nothing but cricket. Sports in Indian countries are played by all ages of people to maintain their amazing fitness and also for their health of the body. Moreover, cricket has huge followers in our Indian country. Particularly, the game has been played outdoors. We all come up concurrently to reap women's Highest run-getter in all formats. Yes! Here is the Top 5 Highest Run Scorers In Women's Cricket Across All Formats – women's One Day International(ODI) cricket run-scorers worldwide up to 2022.
Highest Run Scorers in women's cricket – Mithali Raj
Indian women's cricketer with the highest run-getter in all three formats with 10,337runs. Importantly crossing the second-highest run-getter Charlotte Edwards. Also played 11 test matches with 669 runs at 44.60 with 1 century and 4 half-centuries.
Over 7000 runs in 217 ODI matches, absolutely the clean player of the ball averaging over 51.80 with 58 fifties.
Smashing 17 fifties scoring runs at an average of 37.52. With 2364 runs in 84 innings.
Meg Lanning
Starting cricket at the age of 7 by his father Wayne is also a fantastic cricketer.
She trained and played cricket with boys until age 14 when she became the first girl to represent Victoria school.
Furthermore, the Australian captain smashed 185 runs in four test matches with no centuries and added 3925 runs in his one-day international at an average of 53.76 with 14 centuries. She also scored 2914 runs in 110 T20 matches including two centuries.
Apart from this a young centurion for team Australia when she played against England.
Stafanie Taylor
As a 10-year-old, the Jamaican started a cricket tour for his first match. Interested in football, she wanted to travel around the world.
The West Indian captain and all-rounder were known for his hard-hitting skills. Importantly, the leading run-scorer for the team west indies.
In particular, the only women's cricketer scoring 7818 runs and taking more than 100 wickets in the ODI format.
Also in the 2016 T20 world cup, she won the player of the tournament award for making 246 runs and picking six wickets in six innings.
It should be noted most 90s in the career of 5 in one day International. Second most run-scorer in the women's T20 history.
Suzie Bates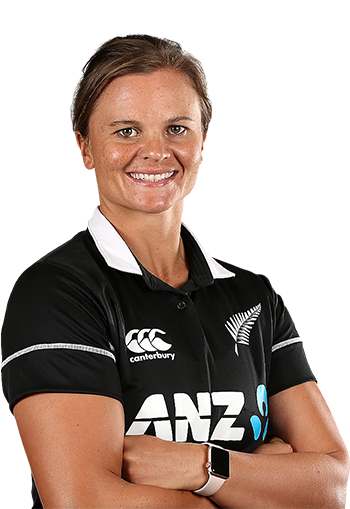 She started playing cricket with her brother at the age of 15. Moreover when she knocked out Auckland in season 2005-06 with 183 runs from 152 balls in an innings took her to the national side.
The New Zealand all-rounder has scored 4605 runs in the ODI matches including ten hundred, the 6th most in women's cricket history.
In particular second-most runs as captain in a series with 948 runs.
She has scored 7849 runs in all formats. In addition, First women's cricketer in T20 cricket to pass 3000 runs 3344 runs in T20 cricket in 119 innings. She has won ICC women's ODI and T20 cricketer awards in 2015.
Charlotte Edwards
The retired captain of England is the second most run-scorer in women's history across all formats with 10273 runs.
Particularly in which 5992 runs came in ODI with 46 half-centuries in 191 ODI.
The top-order batsman for England in T20 scored 2606 runs including 12 fifties and averaged 44.10 in 23 matches of test cricket.
Apart from this First women's cricketer scored high runs when his team lost the match.
Furthermore, the second-youngest woman cricketer to make a hundred at the age of 19. She has played 23 test matches in her career. Also, she never got out without scoring runs.