History
Kerry Packers scheduled the world series cricket with 50 over the game in colored uniforms. Bringing cameras, television broadcasting, microphones, day-night match with lights. Also, stump mics, screen graphics propel people curious. It made sense for ICC to organize a world cup in an effort to increase popularity but also to increase revenue too.
World cup
The first world cup was hosted in the year 1975 in England with eight teams playing in whites with a red ball. It was a 60 over game for each side. It was known as the prudential cup as the west indies went on to win the final. The official ICC world cup began in 1979. With non-playing test teams once again west indies won the tournament consecutively.
West Indies and Indian era
As a dominant force in cricket west indies entered the world cup in 1983. England the hosting nation for the third time bringing some interesting rules making a 30 yard circle. And qualified teams with test-playing nations met twice in the tournament. Where India with tremendous performance went on to defeat the stronger West Indies. In the 1987 world cup hosted by India and Pakistan jointly. Curtailing 60 over to 50 over game Australia win the tournament.
Colored clothes and white ball
Bringing colored uniforms, white balls, field restriction rules, day-night matches in 1992. Pakistan defeated England in the world cup held in Australia. A world cup to be forgotten by India in 1996 losing in the semi-finals against Sri Lanka. People of India went on to protest against team India for their performance. Australia lost against Sri Lanka in the finals, the tournament was held in India.
Aussie era
From 1999 to 2007 Australia became an indestructible force in the world cup taking the trophy home continually three times. Where 35 world cup match wins do Australia came to end in 2011 India the host went on to defeat the other host, Sri Lanka in the finals, taking the trophy home after 28 years. 2015 Australia and New Zealand the host nations met in the finals Australia won the trophy for the fifth time.
Tied Finals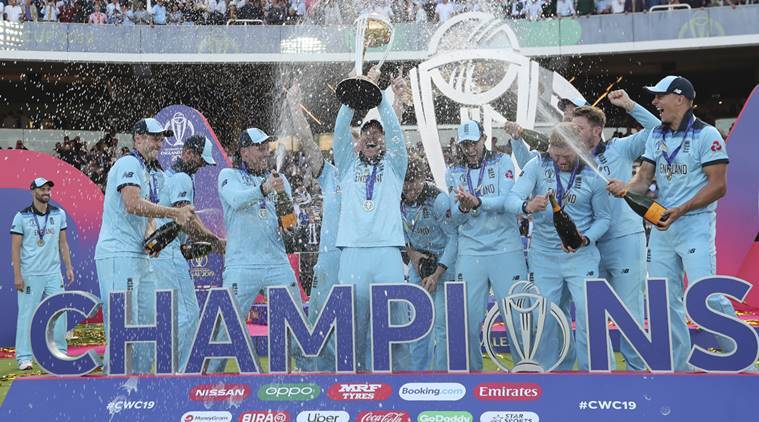 2019 was the memorable world cup for all after the tie of the target set by England against New Zealand match went to super over the intelligent bowling by archer super over also ended in a tie based on the count of boundaries England went to win the world chi for the first time.
Records
Sachin Tendulkar's 673 runs in 2003 with six hundred in an overall world cup tournament is best in batting.
Glenn Mcgrath's 71 wickets in the overall world cup tournament are staying top.
Read more about Marylebone Cricket Club – The Birthplace Of Cricket? and BCCI – All You Need To Know!